Secondary Literature
Please note:

This is a bibliography of English language books currently available in bookstores. Many valuable works are no longer available on the market and can only be found in libraries. They are listed in the blibliographies of the publications presented here.

This list has been compiled in November 2005 and is constantly updated. Last update: March 2011.

Most bookcovers on this page are clickable to call up additional information about the book, usually from the publisher's web site, or an online version..








Abraham, Carolyn:
Possessing Genius: The True Account of the Bizarre Odyssey of Einstein's Brain (Icon Books 2004)
Calder, Nigel:
Einstein's Universe: The Layperson's Guide (Penguin 2005)
Cassidy, David:
Einstein and Our World (Prometheus 2004)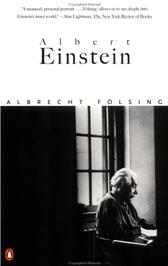 Fölsing, Albrecht:
Albert Einstein (Penguin 1998)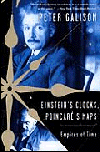 Galison, Peter:
Einstein's Clocks, Poincare's Maps (Empires of Time Norton W.W. & Co. 2004)

Grundmann, Siegfried:
The Einstein Dossiers: Science and Politics - Einstein's Berlin Period with an Appendix on Einstein's FBI File (Springer 2005)
Hentschel, Klaus:
The Einstein Tower: An Intertexture of Dynamic Construction, Relativity Theory, and Astronomy (Stanford University Press 1997)
Highfield, Roger; Carter, Paul:
Private Lives of Albert Einstein (St. Martin's Press 1993)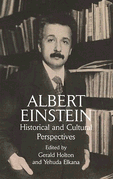 Holton, Gerald; Elkana, Yehuda (eds):
Albert Einstein: Historical and Cultural Perspectives. (Dover 1997)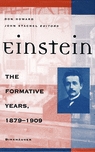 Howard, Don et al. (eds)
Einstein: The Formative Years 1879-1909 (Birkhäuser 1998)
Isaacson, Walter
Einstein: His Life and Universe (Simon and Schuster 2007)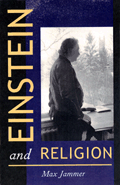 Jammer, Max:
Einstein and Religion: Physics and Theology (Princeton University Press 2002)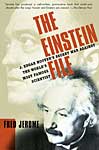 Jerome, Fred:
The Einstein File: J. Edgar Hoover's Secret War Against the World's Most Famous Scientist (St. Martin's Press 2003)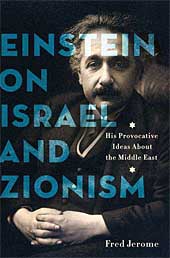 Jerome, Fred; Taylor, Rodger:
Einstein on Israel and Zionism (Macmillan 2009)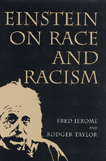 Jerome, Fred; Taylor, Rodger:
Einstein on Race and Racism (Rutgers University Press 2005)

Kantha, Sachi Sri:
An Einstein Dictionary (Greenwood Press 1996)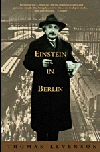 Levenson, Thomas:
Einstein in Berlin (Bantam 2004)
Moszkowski, Alexander:
Einstein the Searcher: His Work Explained from Dialogues with Einstein. (International Law & Taxation 2003) (1.:1920)
Pais, Abraham:
Subtle Is the Lord: The Science and the Life of Albert Einstein (Oxford University Press 2005)
Popovic, Milan:
In Albert's Shadow: The Life and Letters of Mileva Maric, Einstein's First Wife. (Johns Hopkins University Press 2003)
Renn, Jürgen (ed.):
Albert Einstein Chief Engineer of the Universe: Einstein's Life and Work in Context and Documents of a Life's Pathway, 2 Volumes. (Wiley-VCH 2005)
Renn, Jürgen (ed.):
Albert Einstein Chief Engineer of the Universe: One Hundred Authors for Einstein (Wiley-VCH 2005)
Robinson, Andrew:
"Einstein: A Hundred Years of Relativity" (Palazzo Editions Limited: Bath, 2010)
Schilpp, Paul Arthur:
Albert Einstein: Philosopher-Scientist (Fine Communications 2001 Special Edition)
Schwinger, Julian:
Einstein's Legacy. Unity of Space & Time. (Dover 2002)
Stachel, John:
Einstein from 'B' to 'Z' (Birkhäuser 2001)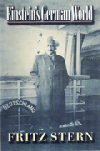 Stern, Fritz:
Einstein's German World (Princeton University Press 2001)
---
[Back]